The Coolest Marketing Event Ever
This was a LOT of fun. Obviously I want to thank Omar & Melinda Martin, John Thornhill and Dave Nicholson,for believing in me and asking me to come and speak at this awesome event. I had so much fun, especially at JVZoo's 80's party where my mom, my sister and I dressed up as the Robert Palmer girls. It was a lot of fun. We met lot's of people and built friendships!
Here is a video of my speaking there. Special thanks to Tom Beal for giving me this quick on stage/off stage lesson!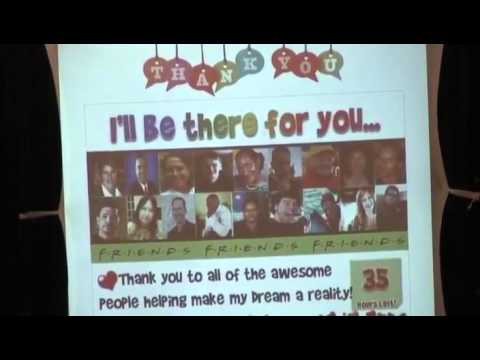 By the way, I officially launched my "How To Do Crowdfunding" product at this event and made over $3500 over the weekend thanks to JVZoo for making a simple platform where I could get affiliates and pages set up FAST!
I had an amazing time and I got a standing ovation after my talk. THANK YOU AGAIN for those who came and for those who asked me to come and be a part of this awesome event!
You can see pictures of me at the event here.
You can see pictures of the 80's party at the event here.
I love you guys!
Comments
comments
Powered by Facebook Comments